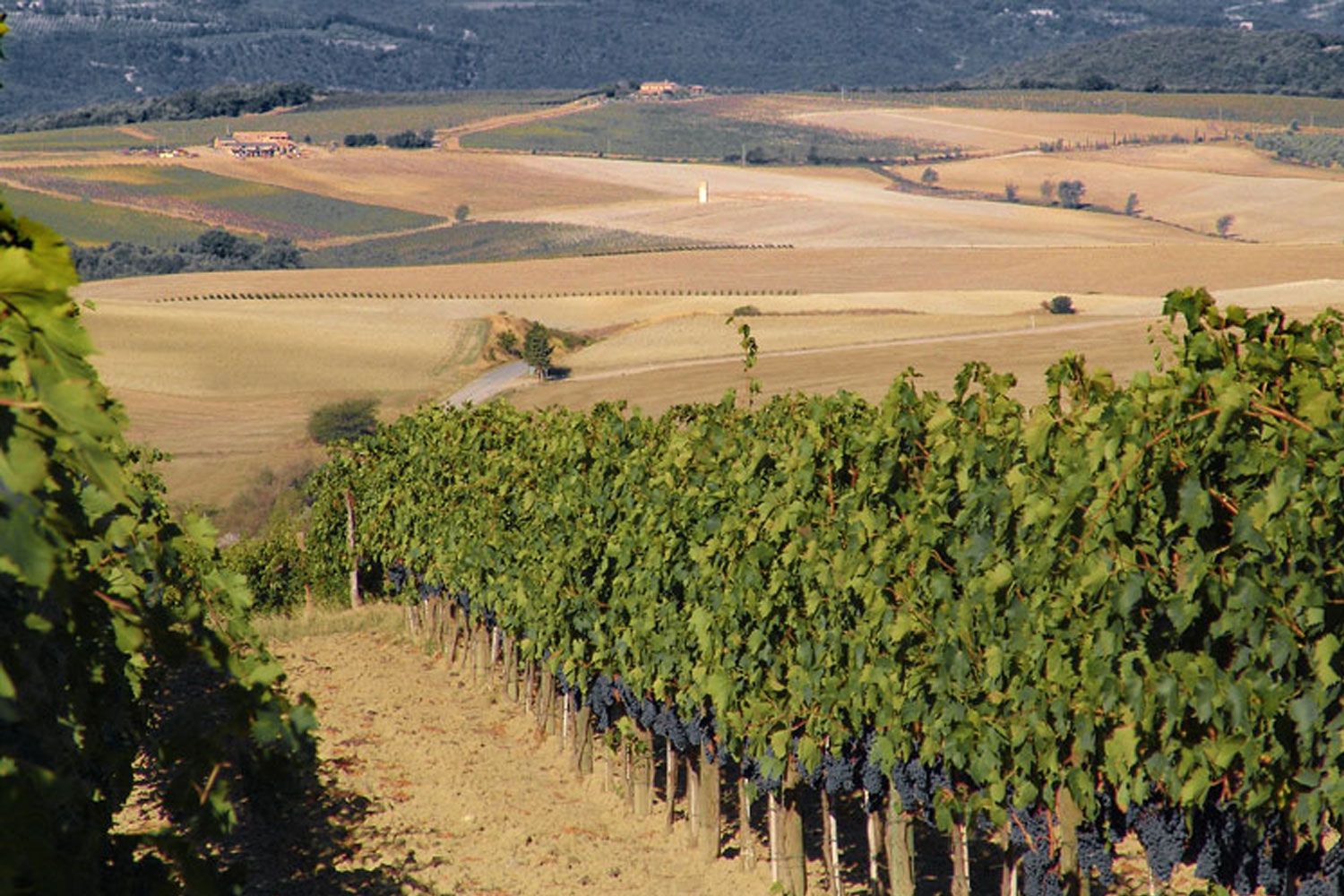 The Soil
The soil, at an altitude of 300 metres, is of medium compactness, tending to clayey, and it include 2,2 hectare of Brunello di Montalcino's vineyards and 0,3 hectare of IGT. The average age of the vineyards is of 20 years s elevated as cordon speronato, with a medium density of 4000 vines/ha.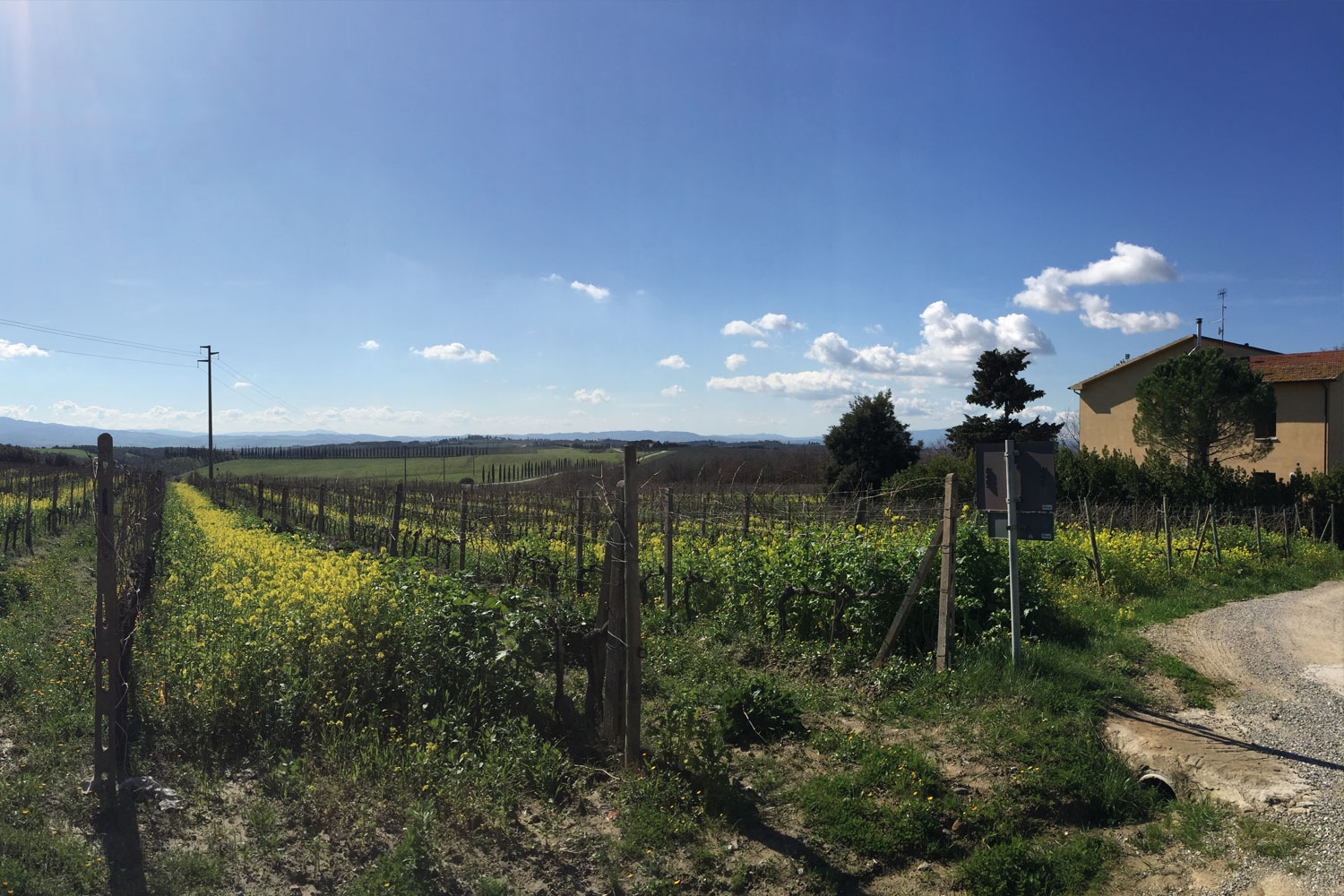 wonderful cure of the vines
Thanks to the small dimension of our estate we can do a wonderful cure of the vines, attended as a handicraft way as if it dealt with a small garden. The terroir here at Fossacolle is productive and quite distinctive, with medium-textured soils tending to clay and containing layers of tuff.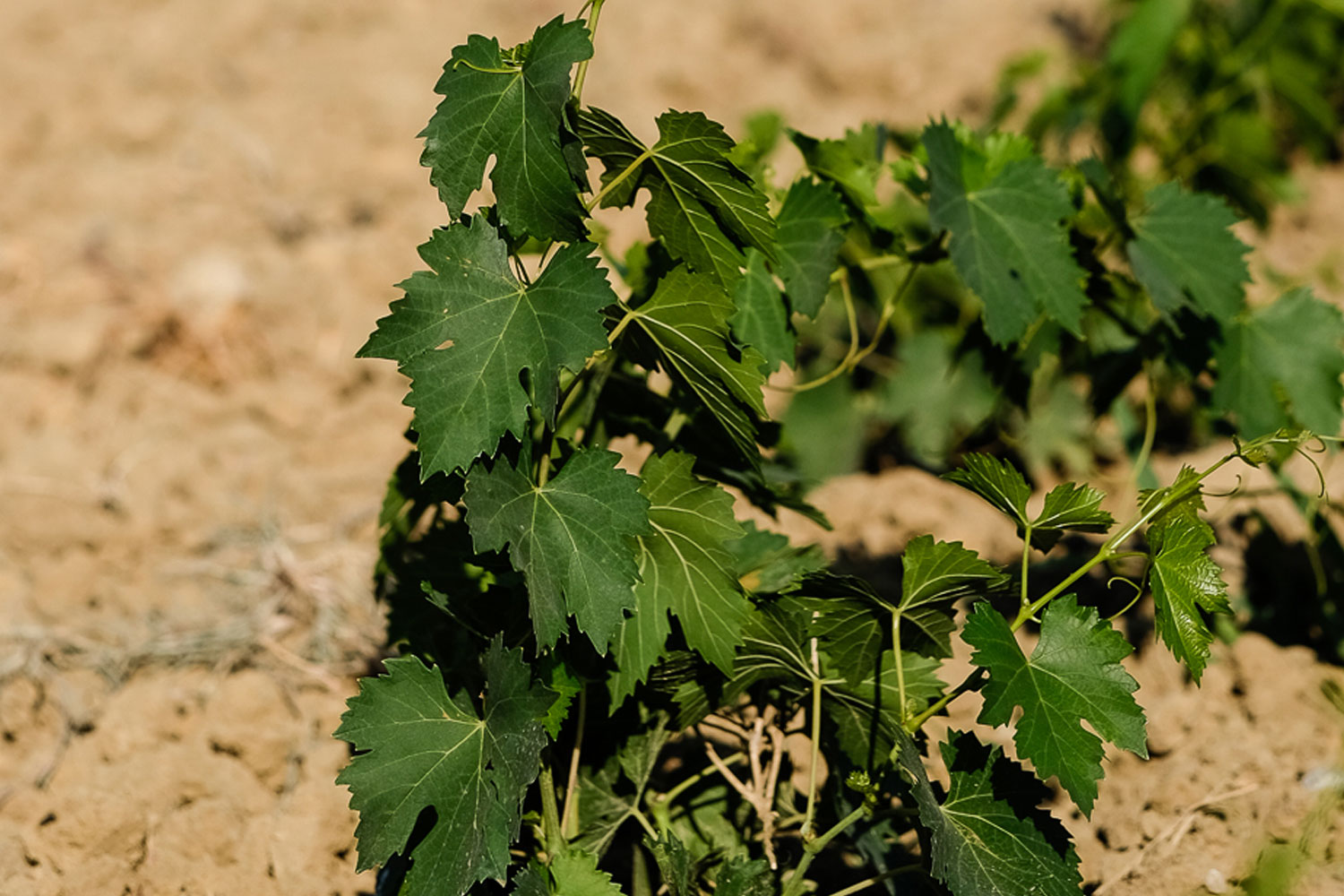 Great wines
Here the grapes ripen with relative ease. These conditions yield wines of impressive depth and longevity, yet the wines preserve over time the crispness of just-picked grapes and the fragrances resulting from the fermentation of the must.