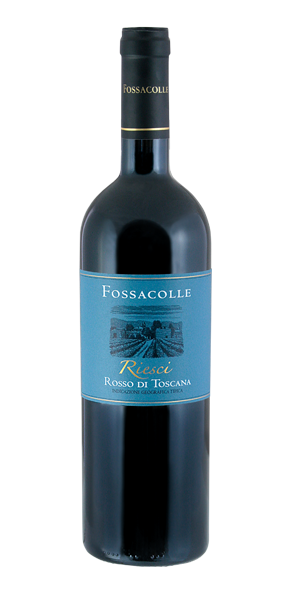 Rosso di Toscana "Riesci"
ROSSO di TOSCANA
"Riesci"
Indicazione Geografica Tipica
Our blend unites Cabernet Sauvignon, Petit Verdot, Merlot, Sangiovese.
The grapes are harvested by hand. The Cabernet and Petit Verdot are fermented together, while the Merlot, which ripens earlier, ferments by its own, the Sangiovese instead is added later.

All fermentations, rigorously temperature-controlled, take place in glass-lined cement vats, with frequent punch-downs.
Once the primary and malolactic fermentations are completed, the final blend is made.

The blend rests for 12 months in new 225-litre French oak barriques, after another period in concrete vats for a final settle the wine is bottled.